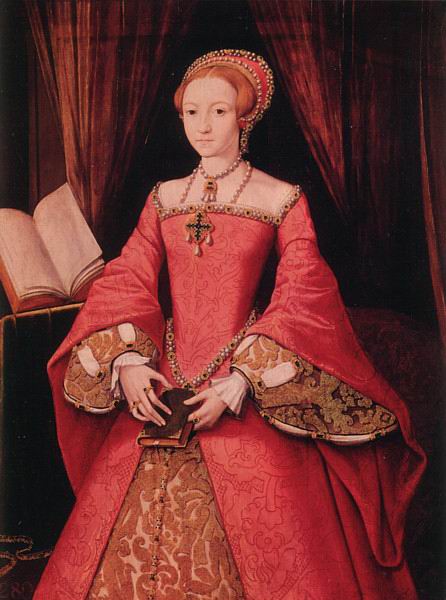 Queen Elizabeth I
In January, 1559, Elizabeth I, was crowned Queen of England. She was the last of the great Tudor Dynasty. A bright star, who dazzled both, a nation, and the world. Most stars achievements fade early but, Elizabeth's has lasted for over four centuries, and it's easy to see why. She reigned for forty-five troublesome years. Her ships defeated the Spanish Armada, and sailed around the world. In her time, Shakespeare wrote plays, and Spencer wrote poems. English noblemen and foreign prince's would woo her but she, the Virgin Queen, made love to the loyalest of audiences, the English people.
Elizabeth was one of Henry VIII's daughter, the right of women to succeed the throne, was still in doubt, and the path there, would be perilous. Her father would kill her mother, her sister would imprison her and threaten her with execution, she would be sexually abused by her step-father, and men will love her for her royal status, and not for herself. Most monarchs are handed their crown on a plate but, Elizabeth got hers by cunning and courage.When Elizabeth I became queen, her country was at war, the treasury was bankrupt, and a deep religious rift, between Protestants and Catholic's, threaten to tear the country apart.
Read all about Elizabeth's life, her journey to the throne and beyond, on Elizabeth I's web site.
Elizabeth I's web site will cover her childhood, her near death experiences, how she became Queen, and how she persevere' in her struggles as Queen, being she was a Protestant woman, in a male dominated, and still Catholic England.
She lead a very interesting and sometimes dangerous life, and was one of England's greatest Monarchs.
I think you will find her, and her life's story very interesting.

To Visit Site

For
"Queen Elizabeth I"

Return to Index
---